CVSBDC events in Blue
Community Investment Collaborative (CIC) events in Green
Other Community events in Black

Crowdfunding for Small Business
July 14, 2022 @ 10:00 am

-

11:30 am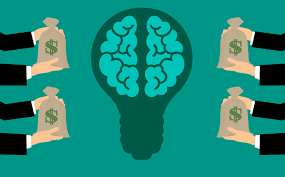 Is crowdfunding right for your small business?
With the growing popularity of crowdfunding for early-stage startups, it is important to stay on top of what works, what doesn't work, and how to best set yourself up for success. Learn about the mechanics and strategy for success as well as hearing from a founder who is currently engaged in an equity crowdfunding campaign.
Topics covered include:
Mechanics of using crowdfunding
Crowdfunding for technology companies
Crowdfunding for lifestyle companies
Q&A
HYBRID event: offered in person at 300 Preston Ave, second floor training room (free parking on-site) or online via Zoom
Join us for in-person networking at 9:30am. The presentation will start at 10:00am for both in-person and virtual attendees.
Speakers:
Justin Ritter, Ritter Law PLLC, CBIC Chairman of the Board
Brian Viele, Founder and CEO, allocortech inc.