Bookkeeping and Financial Planning
Have you heard many entrepreneurs say "I love this financial statement tool!"? Surprisingly…we have.
We can help you move from paper files to tools to help you own your cash flow, save time and have confidence in your business health.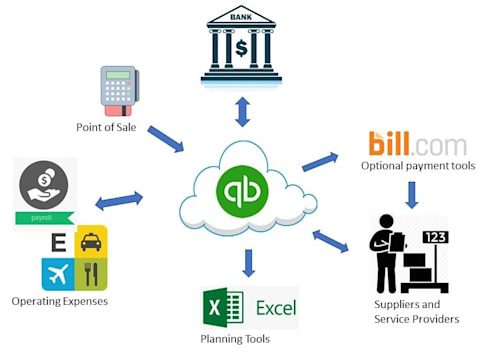 Proper tools save time and money
Entrepreneurs work for what they believe in. Bookkeeping often takes a back seat to day-to-day operations. However, knowing the numbers is like putting gas in the car. Without it, it's tough to reach destination success.
CV SBDC Financial Advisors can help you from paper files, to easy free online tools, to more complex systems to help you grow.
A few reasons to consider cloud-based bookkeeping include:
Accessibility from phone, Windows or Mac computer, or tablet; eliminating multiple versions saved by different users.

Work of all users syncs with the system simultaneously.

Reduced data entry with automated bank and credit card feeds into the system.

External App Integration: for example, your point-of-sale system, payroll program, and CRM (customer relationship management) can integrate fully through proper setup.

Real-time collaboration in the accounting portal with your financial professionals.

Handy features save time: Automated sales tax tracking and payments, receipt capture and email receipt forwarding, mileage tracking, integrated reconciliations, robust automated reporting, budgeting tools, and AI to help you every step of the way.

System backups happens automatically for peace of mind. 

Reduced data entry with automated bank and credit card feeds into the system.
Growth is NOT a straight line.
If your business gets stuck between the steps of growth with inadequate resources (which require cash) financial losses occur. 
Bookkeeping and Financial Planning help you know:
When have you maxed profit with current assets?
How much cash is needed to achieve more growth?
Return on investments, and much, much more…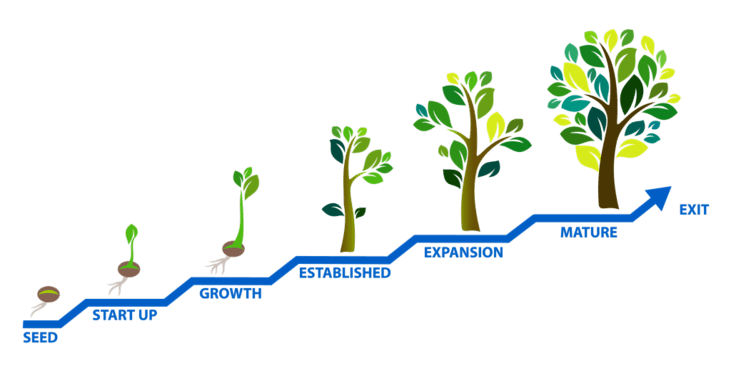 Here are 5 reasons why bookkeeping is important.
Bookkeeping helps you budget. Spending without limits set in reality rarely result in wealth, or a good night's sleep. Knowing how much you can spend is critical.
Tax Preparation. No taxes = no loans, no grants, no credit and…possibly jail.
Organization. The longer without organization, the worse the problem can be. If the IRS does ask for financial information and you don't have it, penalties and fees can result and hours, or weeks of forensic accounting can be costly. If investors or lenders don't get numbers cash flow could cease.
Bookkeeping can drive sales planning, tells you when to pivot, cut prices, increase prices, when you're paying too much or too little. Analysis is what let's you know if your business and money are working the way they should.
Better Decision Making. How will you know if your decisions are profit oriented without financial information to back it up? Businesses don't grow in a straight line. They grow in steps. Specific levels of investment (in people, equipment, inventory, rent) must achieve specific levels of profit. Getting stuck between steps spells disaster.
And yes, we will help you with bookkeeping. We conduct training in QuickBooks and other tools, as well as old fashioned file organization.
Financial Planning involves not only tracking your money, but assigning dollars to the next 3 months, 6 months, or 18 months or more to make sure you can 1) survive and 2) thrive.
If you are raising money or preparing to start, having a strong sense of how much money you need instills confidence in financiers as well as potential employees. Establishing and maintaining bookkeeping will generate financial reports from which you can build financial projections. These will include a P&L (profit and loss statement), cash flow statement, and balance sheet. These reports can be exported to a tool, such as Excel, to form the basis for financial projections.
Quick Lessons in Financials
Some templates and online lessons for your convenience.