Business Essentials Training (BET)
We offer a robust series for new founders and those with growing businesses. 
Prepare for launch with confidence OR conduct a "Business Health Check" as a foundation for expansion or growth. 
Ways to engage:
– Attend in order and complete assignments to earn the Business Essentials Certificate
– Drop in to experience the topics of your choice
Sessions average 90-120 minutes. Email EVENTS@cvsbdc.org for details or check our CALENDAR.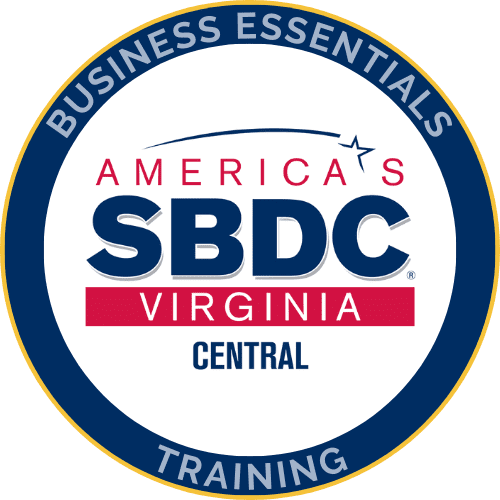 Business Essentials Training Certificate
You can earn the Business Essentials Certificate by completing the homework and meeting with a SBDC Advisor. The goal is to have a business model developed, or be in a position to secure capital to start or expand your business. 
Prerequisite for new founders (recommended for all):
Starting Your Business
Thinking about starting a business?
Have you started…but maybe missed some critical information?
Exploring how to strengthen your existing business?
Need to understand the basics of business formation and organization?
In this workshop, we explore components of entrepreneurship, review the steps for a successful start, conducting your own due diligence for investing your time and money, and the components of sound business planning. This workshop is offered twice monthly.
BET Session 1:
Understanding Your Customers and Market
Is your business concept the right idea, at the right time for your industry? Are the features attractive to customers and do they care enough to change current habits?
Is your addressable market big enough to generate adequate revenue for a successful business? Our research tools can help you decide.
Have you conducted "customer discovery" for feedback on your offering and to know who will buy and how they will buy?
In this workshop, we talk about industry knowledge, identifying target customers and a lean business model to optimize your product or service offering for success.
Session 2:
Pricing, Costs and Launch Preparation
Get clear up front on your business costs, how to establish prices and project profitability, considering the value proposition of your product or service.
Are your costs and profit margins designed to reach industry norms?
Is your pricing strategy appropriate to engage and retain customers?
Will this business make enough to support myself and/or my family?
In this workshop we discuss effective cost of goods sold management and give you tools to prepare to launch a new product or service.
Session 3:
Marketing, Sales, and Your Brand
Curious about navigating online sales and marketing vs. traditional methods?
Do you want to explore how to best launch a new product or service?
Could you use help building the value of your brand and how to communicate how your business is better or different?
In this workshop, we talk about your target customers, tools to connect with them and achieve sales, and how your brand identifies with them and your employees. We also discuss tools and strategies to identify market fit, marketing and sales development, as well as planning and execution
Session 4:
Planning for Success
Do you have a "living" business plan that supports your operations, works well for you, and that you can share with others?
Have you looked at all 20 components of your business model to avoid blind spots?
In this interactive webinar you will learn several business planning models so you can choose the right tool(s) for you. You will also learn about the  quadrants of risk and how to effectively share your business concept for the purposes of planning, managing, or pitching your business.    
Session 5:
Money and Recordkeeping
In this interactive webinar we will share sources of capital, establishing credit, and tips for success in record keeping and cash flow management. We help you with tips and tricks in recordkeeping, as well as accounting language, giving you tools to help you sleep at night knowing you are:
making money
can pay your bills and
will be able to access additional capital when you need it.
Optional Session
Hiring Employees
Are you unsure if you should hire employees or contractors?
Do you need help understanding the logistics of hiring and how to protect your business from common human resource mistakes?
In this interactive webinar you will learn how to avoid common human resource mistakes, gain access to tools and checklists, and become familiar with our regional and state resources to help you succeed in hiring. 
Optional Session:
Pitch Deck Preparation
Do you need a pitch deck for an investor or pitch competition?
Would you like to have a succinct way to communicate your business plan to interested parties?
In this interactive webinar you will learn tips from the pros and be given access to several resources that can help you prepare your deck with confidence. Following the program and your draft deck, opportunities can be provided to meet with experienced investors for friendly feedback. 
FEE:

  There is a $10 administrative fee for each session for all attendees. 
Scholarships are available – contact events@cvsbdc.org.
Quick Lessons in Financials
Some templates and online lessons for your convenience.