Central Virginia SBDC Events Coordinator
Objective of the Position: To support the Central Virginia Small Business Development Center's mission by  handling logistics, marketing, and documentation of training workshops and other CV SBDC events. This position also coordinates speakers, venues, promotional materials, etc..
This is a part-time staff position for up to 24 hours per week.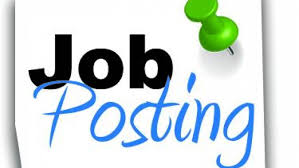 The Events Coordinator will:
Advance multiple projects simultaneously
Interact effectively and professionally with a diverse group of people
Represent and promote Central Virginia SBDC in public venues
Communicate and collaborate with community partners throughout Central Virginia
Possess excellent oral and written communication skills
Demonstrate a strong emphasis on personal service
Be able to work independently within a team environment
Respect and maintain confidentiality in all interactions
Core Responsibilities
Non-Core Responsibilities
Key Skills
Coordinate training and other events, including handling event logistics, preparing event materials (i.e., curriculum materials, flyers, programs, rosters, name tags, etc.), managing registrations, collecting attendee event evaluations and preparing reports related to attendees, and preparing other post-event reports and electronic training files.

Coordinate services for events, such as accommodation and transportation for speakers/instructors, facilities, catering, signage, displays, special needs requirements, printing and event security.

Manage and maintain paper and electronic filing systems, documenting pre-event, event, and post-event event data in accordance with SBDC grant requirements (working in CRM, mail and WordPress systems).

Coordinate communications for events by maintaining updates to the SBDC Calendar of Events, the SBDC data management system, and external calendars regarding events. 

Maintain scheduling and event calendars (internal and external), reserve and coordinate event locations, arrange planning meetings, coordinate speaker/instructor arrangements, coordinate A/V and facility requirements, manage event registrations, and manage/monitor collection of registration fees.

Contribute to SBDC e-newsletters, social media postings, press releases and other communications with the local media and small business community to optimize awareness of our events, build on the SBDC brand image, and encourage event attendance.

Coordinate promotional materials, and other information as necessary to encourage event attendance and to facilitate the needs of speakers and co-sponsors to make their participation in our events as smooth and enjoyable as possible.

Use computers for various applications, such as database management, word processing, website events/calendars, social media postings, reports and other documents.

Complete special projects as assigned.
Provide back-up to Client Services Coordinator position (when CSC is off or unable to greet callers or visitors). These responsibilities include:

greet callers and visitors, handling their inquiries and/or direct them to the appropriate persons according to their needs;

provide orientation training, leadership, supervision, and encouragement to student interns by involving them in the activities related to SBDC events; 

operate office equipment, such as fax machines, copiers, or phone systems, troubleshoot problems and arrange for repairs when equipment malfunctions.
Excellent knowledge of professional writing, using proper grammer
Familiarity and ability to learn WordPress page building for calendar management
Canva, PowerPoint or Publisher skills to build flyers and create social media posts
Active Listening - Giving full attention to what other people are saying, taking time to understand the points being made, asking questions as appropriate at appropriate times.
Speaking - Talking to others to convey information effectively.
Time Management - Managing one's own time and the time of others to efficiently perform duties.
Organization - the ability to determine what resources and activities will be needed for a variety of assignments, how to arrange and prioritize work activities, whom to contact for specific information, how to coordinate resources, and the ability to perform work in a manner to meet deadlines. 
Service Orientation - Actively looking for ways to help people.
Judgment and Decision Making - Considering the relative costs and benefits of potential actions to choose the most appropriate one.
Follow CV SBDC's CLEAR VALUES which are:
Client Insight - Listen actively and ask open-ended questions to establish rapport and gain understanding of client's needs..
Leadership - Be aggressive (lead with recommendations, adaptable and accountable).
Exceed Expectations -Seek to elicit a "wow" with internal and external customers.
Assume Positive Intent - Treat others as you would like to be treated.
Responsible - Be responsible as it relates to safety, health, the community and the environment.
The minimum pay rate for this position is $16.50/hour. 
Central Virginia Small Business Development Center is a program within Community Investment Collaborative. This role reports to the Director of CV SBDC and is an employee of CIC.
TO APPLY: email resume, cover letter and three references to rhaydock@cvsbdc.org.