Career Opportunity:
Assistant Director / Senior Business Advisor
The Central Virginia Small Business Development Center (CV SBDC) is an energetic and dedicated team of business professionals that work together to support small business success. We and our host organization, Community Investment Collaborative (CIC), collaborate with state, federal and local partners to bring confidential, one-on-one assistance and resources to entrepreneurs, free of charge. Our CIC / CV SBDC family is seeking an Assistant Director / full-time Business Advisor to join our team.
We are seeking a diverse workforce and are actively recruiting candidates in accordance with diversity, inclusion, and equal opportunity practices.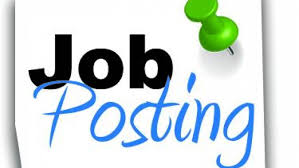 About Central Virginia Small Business Development Center (CV SBDC):
Started in Charlottesville VA in 2002, CV SBDC is a leading SBDC in Virginia and recognized for best practices nationally. In 2020 CV SBDC joined the Community Investment Collaborative, and has expanded to serve 9 counties plus the City of Charlottesville. CV SBDC is an accredited member of America's SBDCs and manages two Virginia SBDC regional centers in Charlottesville and Culpeper. CV SBDC is supported by the Small Business Administration, George Mason University, Virginia SBDC, and regional sponsors and donors in the communities in which it serves. Our team is dedicated to serving entrepreneurs throughout the life cycle of business, from seed stage to exit.
We offer 1:1 assistance, connection to curated research, access to technical experts and professionals, and timely events and training. We work to level the playing field for small businesses, generating foundations for success to grow strong communities and businesses.
Our team is connected to the communities we serve and supported by the Small Business Administration, George Mason University and local municipal and private organizations. Housed with Community Investment Collaborative and connected to other regional business resource providers, we work collaboratively to find the right resources to give entrepreneurs what they need to survive and thrive. We support each other, work collaboratively, and provide opportunities for professional development.
Our host and partner, Community Investment Collaborative (CIC):
CIC's mission is to strengthen our community and contribute to economic development by fueling the success of under-resourced entrepreneurs through education, mentoring, financing, and networking. 
Central Virginia Small Business Development Center (CV SBDC) is seeking a full-time Assistant Director. The CV SBDC Assistant Director will be responsible for supporting the day-to-day operations with an emphasis on business advising.
The position will provide assistance, coaching, and strategic direction for new business startups and growing businesses in Central Virginia. We serve the City of Charlottesville and the counties of Albemarle, Culpeper, Greene, Orange, Nelson, Fluvanna, Louisa, Madison, and Rappahannock. The Assistant Director will deliver professional training classes; represent the Central Virginia SBDC at regional professional events and associations; and work with other directors and management within CV SBDC and CIC to support services and offerings to small business owners. The position reports to the Central Virginia SBDC Director and will conduct outreach in rural and underserved communities while supporting existing and incoming small businesses owners. On the job training will be offered in areas that require development, but this position does require a strong understanding of business strategy and development.
Position is full-time salary plus benefits ranging from $60,000-$70,000 based on experience. This position is based out of the downtown Charlottesville office with free parking and some remote work flexibility. Benefits include paid medical, holiday pay, sick days, retirement benefits, dental, vacation, and professional development opportunities.
Contributes to the development, implementation, and updating of the CV SBDC's strategic plan. Ensure that organizational goals and objectives are accomplished in a timely and thorough manner.
Support grant applications that are relevant to entrepreneurship and business development to support the CV SBDC's continued operations and growth.
Document client advising and training activities via Center IC (CV SBDC's CRM) in a timely, accurate, and comprehensive manner. Collect and transmit consolidated client data. Maintain adequate client files as per Virginia SBDC Network Lead Office and SBA guidelines.
Counsel prospective and existing small business owners/managers and coordinate delivery of services throughout the service region.
Analyze situations, make recommendations, and educate clients with regard to business plans, market feasibility, financial viability, operations management, disaster response and recovery, and legal structures, to name but a few topics.
Maintain an appropriate level and mix of clients as noted by annual deliverables and strategic plan objectives.
Develop and deliver high-quality, business training programs that are responsive to the needs of the business community served in collaboration with community members and technical experts.
Assist the Events Coordinator to determine topics, agendas, instructors, instructional materials, location, time, and other resources required.
Serve as an instructor of business training programs as needed.
 Provide support for the SBDC/SBA required annual site visits, quarterly meetings, monthly conference calls, and reports as required throughout the service area.
 Collaborate with CIC Director of Lending and Operations to assist applicants for CIC microloans as needed.
Collaborate with the Events Coordinator to support coordinated media and publicity initiatives.
Support the maintenance of the Central Virginia SBDC's information on websites.
Maintain relationships and resources in government/public and private business sectors to assist SBDC clients.
Additional Position Requirements
Leadership Skills
Communication Skills
Preferred Qualifications
Bachelor's degree in business administration, marketing, and/or management, or, an equivalent combination of education and experience.
Background in small business consulting, mentoring, and/or counseling; minimum of 5 years is preferred.
Excellent verbal and written communication skills required.
Proven leadership and an understanding of issues impacting small business owners.
Ability to establish rapport and provide business advice to starting or developing companies.
Comfortable working collaboratively while advancing multiple projects simultaneously.
Strong desire to learn and ability to research to identify resources and solutions.
Organizational skills in electronic systems and personally to ensure follow-up and milestone achievement on multiple projects.
Financial literacy and comfort with accounting (cash flow, balance sheet, P&L, and projections) or willingness to learn.
Possesses exceptional business acumen, analytical and problem-solving abilities.
Reliable self-transportation to rural regional locations to meet with entrepreneurs (mileage is reimbursed).
Flexibility in working hours to fulfill travel and event requirements.
Ability to respectfully listen and ask appropriate questions to quickly establish rapport with a wide range of people.
Demonstrated experience using technology, preferably in driving business growth.
An entrepreneurial mindset; able and interested to pursue new business opportunities.
Customer-service oriented (listening to professionally and efficiently responding to customers).
Excellent management skills and the ability to manage multiple priorities in a fast-paced environment.
A team player who favours collaborative approaches when working with internal and external partners.
Able to work collaboratively with diverse leaders, communicate a strategy across all levels of the organization, and build consensus around key initiatives and projects.
Ability to understand the customer experience and communicate from a customer perspective, across diverse groups of customers.
Possesses exceptional organizational, interpersonal and communication skills, both oral and written; able to articulate ideas to both technical and non-technical audiences.
Comfortable with ambiguity; can handle the unexpected with flexibility.
Degree in Finance, Business, or Marketing
Bilingual - English & Spanish
Experience in owning, growing and managing a small business
Experience with Microsoft and GSuite products
To apply for the Assistant Director / Senior Business Advisor position, please email a cover letter, resume, and three references to admin@cvsbdc.org.
We don't expect all applicants to have every listed qualification. If you would like to explore in a conversation if you might be a good fit, please contact Shira Goldeen at sgoldeen@cvsbdc.org or 434-214-4556. We are happy to discuss the minimum qualifications to succeed in the role before you take the time to submit your application. The CV SBDC team is committed to inclusiveness and accessibility including readiness to train the right candidate for the position.
We will begin reviewing applications on August 21. Priority will be given to applications received by August 31.