Objective of the Position:
Supports the Central Virginia Small Business Development Center's mission by managing the client experience, in collaboration with the Director, advisors, and event coordinator. As the first point of client contact, this position is key to establishing a professional CV SBDC experience for internal and external stakeholders.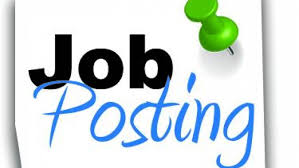 Host: George Mason University
Department: Virginia Small Business Development Center (Virginia SBDC)
Program: Innovation Commercialization Assistance Program (ICAP)
Title: Technology Mentor
Location: Central Virginia
Hours: 32 hours per week
Type: Part-Time
Wage: Up to $80,000 + benefits: commensurate with education and experience
APPLY HERE: https://jobs.gmu.edu/postings/52413
ICAP Mentor
The Innovation Commercialization Assistance Program (ICAP) is a program of the Virginia Small Business Development Center and is housed at George Mason University. While employed by GMU, this position will operate primarily in Central Virginia. The ICAP Technology Mentor (Tech Mentor) position is focused on providing early-stage technology and innovation-driven startups the mentorship they need as they progress from the idea stage through initial rounds of investment.
The mentor will provide technology startup clients with guidance and support as they work to achieve key milestones of the startup process. Mason uses Lean Startup-based instruction and mentoring. This includes business model validation though identifying and understanding market need, customer segment identification, and value proposition development, as well as MVP development, securing pilots/early sales, and connecting clients to key resources, such as accelerators, investors, potential partners, trade organizations, etc. The team will also identify financial resources and help companies with strategies to scale.
In addition to working one-on-one with clients, mentors will also become involved in the regional and statewide entrepreneurial ecosystems. This includes engaging potential and existing partners, developing client pipelines, presenting at relevant events, and traveling throughout the region when necessary for in-person meetings.
Responsibilities
Focus Areas
Pre-Requisites
Supervision
Provide one-on-one business advising to high-growth potential startup companies
Develop a plan, to be updated over time, for each client that focuses on meeting key milestones
Use strategic planning tools and methodologies to advise companies
Assist companies in adding key talent and building core teams
Help companies develop effective pitch decks and engage with potential investors
Be available to clients for immediate counsel, as able, and support for urgent matters related to the business
Engage the regional and statewide entrepreneurial ecosystems, in collaboration with the ICAP Director, to develop and engage new and existing partners, identify pipelines for potential clients, and provide value to relevant organizations (where relevant and possible)
Deliver presentations and lectures during Program courses and events
Collaborate with other mentors to assist clients in specific subject areas
Assist clients with referrals to experts, resources, potential customers, and experienced entrepreneurs in your network to assist in the company's development
Staying up-to-date on current trends and activities within the startup life science ecosystem
Travel to attend in-person events throughout the year
Comply with Mason reporting requirements
Engage with the Virginia Bio team and their programming
Perform other duties as requested by the ICAP Director
Mason is seeking two mentors, each being a subject matter expert in one of the areas listed below. Eligible candidates should have experience in the area, with special priority given to those that have successfully launched and had an exit from a company in that field.
Cybersecurity
Education Technology
AR/VR/ML/AI
Energy
Unmanned Systems
SaaS
Infrastructure
Marketplaces
Executive (C-level) management experience in startup company/s
15+ years of experience developing/commercializing startups
Experience in starting, launching, and exiting a technology startup
Experience raising non-dilutive, pre-seed, seed and successive rounds of angel and venture capital funds
Extensive background in technology businesses or specific business expertise appropriate for your assigned tasks
The ability to deliver direct feedback in a professional manner
Domain expertise in particular technology sectors
A Master's degree in business or related field (Preferred)
Excellent verbal and written communication skills
Demonstrated ability to assume responsibility, work without direct supervision, exercise initiative, patience and good judgment, and make decisions within the broad scope of assigned authority
Demonstrated ability to maintain the highest standards of quality and professionalism in work habits and time management; ensure that all communications are of the highest standard; and deliver excellent quality service in the conduct of duties
This position will work independently, hosting meetings and discussions with clients and prospective clients, as well as partners and potential partners, without direct supervision or requirement for prior approval. Mentors will also work with the ICAP Director through all phases of client and partner scheduling, assistance, and follow-up.
The Office Manager/Client Services Coordinator
Objective of the Position:
Supports the Central Virginia Small Business Development Center's mission by managing the client experience, in collaboration with the Director, advisors, and event coordinator. As the first point of client contact, this position is key to establishing a professional CV SBDC experience for internal and external stakeholders.
The Office Manager/Client Services Coordinator will:
The Office Manager/Client Services Coordinator will:
Interact effectively and professionally with a diverse group of people
Possess excellent oral and written communication skills
Demonstrate a strong emphasis on personal service
Be able to work independently within a team environment
Respect and maintain confidentiality in all interactions
Core Responsibilities
KSAs
Work Values CLEAR
Work closely with the CV SBDC Director, maintaining regular and transparent communication to expedite problem solving for client and other stakeholder needs.
Answer telephones and electronic inquiries from external stakeholders, directing them to the appropriate person(s) according to their needs, with the support of the Director.
Greet visitors or callers, representing the CV SBDC / CIC services and brand.
Track all incoming activities and record and report such data according to CV SBDC policies and procedures.
Refer entrepreneurs to other agencies, as appropriate, in collaboration with the Director.
Use computers for recordkeeping, database management, word processing, email and newsletter development, and train other stakeholders on the same as necessary.
Create, maintain, enter information and run reports in CV SBDC database(s).
Check contractor billing against database reporting, monthly.
Set up and manage paper and/or electronic filing systems, recording information, updating paperwork, or maintaining documents as specified in accordance with SBDC policies and procedures.
Maintain scheduling calendars and assist, as needed with events calendar and events.
Schedule and confirm appointments for clients, customers, or supervisors as appropriate.
Support communications activities such as: e-newsletters, promotional materials, or other information in written, printed and electronic form.
Manage projects or contribute to committee or team work as needed.
Assist Events Coordinator, as needed, to prepare conference or other training event materials, such as flyers, programs, curriculum materials, rosters/name tags, etc.
Supervise Interns' daily activities and provide training and orientation to them.
Support the Receptionist / Operations Coordinator of CIC as needed
Mathematical and Clerical — Ability to effectively use electronic spreadsheets, and administrative and clerical procedures and systems for generating mathematically correct reports, managing paper, and electronic files and records, designing forms, and assisting with other office procedures and terminology. [Primarily GSuite Applications, Excel, Word, ConstantContact, WordPress.]
Customer and Personal Service — Knowledge of principles, processes, CV SBDC brand, and etiquette for providing customer and personal services. This includes customer needs assessment, meeting quality standards for services, and evaluation of customer satisfaction.
Time Management — Managing one's own time and the time of others.
Service Orientation — Actively looking for ways to help people.
Judgment and Decision Making — Considering the relative costs and benefits of potential actions to choose the most appropriate one.
Oral Expression — The ability to communicate information and ideas in speaking, using proper English and business language, in verbal delivery tailored to the recipient of the information; thus, facilitating a professional and pleasant experience for widely varied audience members.
Written Expression — The ability to communicate information and ideas in writing so others will understand.
Client Insight — Listen actively and ask open-ended questions to establish rapport and gain client insights.
Leadership – Lead with recommendations, by example, and be adaptable and accountable.
Exceed Expectations — Seek to elicit a "wow" with internal and external customers.
Assume Positive Intent -Treat others as you would like to be treated.
Responsible - Be responsible as it relates to safety, health, the community, and the environment.
This a full-time position.
Work will be completed in person at our office in Downtown Charlottesville. Parking included.
Compensation includes salary at a range of $35,000 to $40,000 annually, plus health benefits and vacation.
Position is open until filled.
TO APPLY: email resume, cover letter and three references to admin@cvsbdc.org.