Are you already registered with eVA, Virginia's online, electronic procurement system?
Have you attended our Navigating eVA workshop and are ready for more?
Join us for our second workshop on eVA and learn how to use this system to your best advantage!
---
eVA is Virginia's online, electronic procurement system – a web-based vendor registration and purchasing system that allows state agencies, colleges, universities and many local governments to conduct all purchasing and sourcing activities for goods and services.
This advanced workshop focuses on lead generation. This hands-on session explores the public transparency tools available on the eVA website, including the Report & Resource Center and the new "power" search.  You'll learn how to:
Identify buyers who are buying what you sell
Determine prices being paid for goods/services
Identify who's getting business (is it you or your competition)
We'll also walk through the Virginia Business Opportunities public posting page – featuring collaboration tools like B2B Connect & VIBE – as we discuss how & when eVA builds a lead list for you and why rating your leads is important.
Presented by Kim Brewer, Marketing & Outreach, eVA Bureau, Virginia Department of General Services
This GOVERNMENT CONTRACTING workshop series is hosted by the Virginia Department of Small Business and Supplier Diversity and the Central Virginia Small Business Development Center.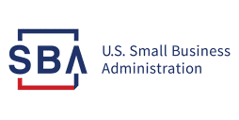 Read More