CVSBDC events in Blue
Community Investment Collaborative (CIC) events in Green
Other Community events in Black

Selling to UVA
September 22, 2020 @ 12:00 pm

-

1:30 pm

Seasoned and potential new suppliers to the University of Virginia– Join us and gain a better understanding of:
Who buys for UVA?
How they buy it?
How they pay for it?
---
Suppliers will also leave this informative session knowing more about SWaM, eVA, FOIA, VASCUPP, state procurements, business development, nonprofit business assistance groups, and more!
Taught by UVA Procurement and Supplier Diversity veterans Jack King and John Gerding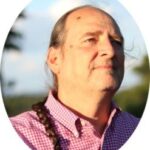 Jack King: As the University's SWaM champion, I consistently position the University of Virginia as a national leader for supplier diversity in American higher education, not as a competitive advantage but, rather, as a competitive imperative. I regularly evaluate, prepare, mentor, and advocate for diverse suppliers – businesses owned and operated by women, people of color, veterans, service-disabled veterans, and lesbian, gay, bisexual, transgender, and queer (LGBTQ) entrepreneurs. I coach and advise diverse suppliers to help better prepare them to compete in Virginia's higher education space. As a member of the VASCUPP Supplier Diversity Advocacy Committee (SDAC), I actively support the expansion of SWaMfest®, the Commonwealth's premier networking, educational, and professional development event for small, women-owned, and minority-owned (SWaM) businesses, into a regional event.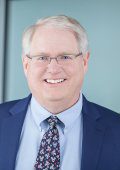 John Gerding:  As Assistant Director for Procurement Operations, I manage a group of five buyers, who facilitate the purchasing of almost all of research related items, facilities' maintenance, repair and operation (MRO) items, hospitality, and computer hardware/software acquisitions. While my group and I do not make any spending selections or have money to spend, we help guide the 1,800 staff members at the University who do make those choices, through the University purchasing process and supplier searches. We also work to connect suppliers with potential customers at the University and explain the University's procedures, rules, and nuances to all.