CVSBDC events in Blue
Community Investment Collaborative (CIC) events in Green
Other Community events in Black

How to Start a Food Truck Business: A Step-by-Step Guide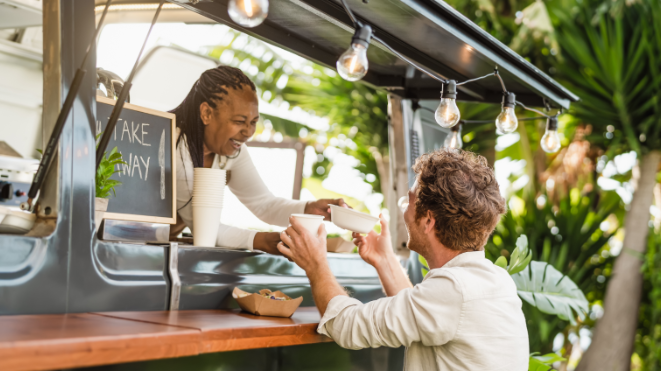 Do you have a passion for the culinary arts and want to start your own business? If so, starting a food truck might be the perfect business for you.
This live webinar, "How to Start a Food Truck Business: A Step-by-Step Guide," will provide the information you need to launch and run a successful food truck business.
Key topics include:
Identifying your concept and developing your idea
Finding the right vehicle
Keeping your business legally compliant with health regulations and permits
Choosing the right spots to sell your food
Following the presentation, there will be a question and answer session with a panel of food truck entrepreneurs and business consultants.
Live attendees will receive free business resources and a link to this webinar recording.
---
Presenters: Lori Karbel – SCORE Certified Mentor; Alistair Batsell-Young – SCORE Certified Mentor; Gene Calvano – SCORE Certified Mentor; Richard Brooks – SCORE Certified Mentor; Frank Taylor – SCORE Certified Mentor
Sponsored by SCORE