CVSBDC events in Blue
Community Investment Collaborative (CIC) events in Green
Other Community events in Black

CIC Workshop Applications Open
May 2, 2022 @ 8:00 am

-

5:00 pm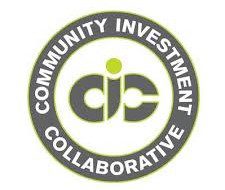 Take your business to the next level! This hands-on course enables entrepreneurs to determine whether their business is viable, develop an initial plan for launching or growing their business, and learn the fundamentals of how to act on that plan.
APPLICATIONS DUE JUNE 27
What can I expect? Weekly 3-hour Tuesday evening sessions. 16 weeks of high-energy engaging discussions centered around your business. Excellent networking opportunities with your entrepreneur peers and leaders of the business community. A combination of lectures, discussions, and applied learning activities that can include an additional 10-12 hours per week consulting with professionals and potential customers. By graduation, you will have developed the components of a comprehensive business plan and consulted with financial advisors on personal finance.
You don't know what you don't know! In entrepreneurship, there is SO much to know! Pricing, sales, marketing, bookkeeping, taxes – the list goes on and on. Maybe you've tried doing it all alone. Maybe you've watched way too many YouTube videos. Maybe you've tried to become an expert in all things entrepreneurship but you're feeling lost and overwhelmed. The reason it's not working is that you can't be an expert in everything. That's why you got into entrepreneurship in the first place – because you're passionate about your business + craft (and likely not as passionate about taxes, bookkeeping, and sales). If you're tired of doing it all alone and want support, our Entrepreneur Workshop is a perfect fit for you. We'll spend 16 weeks together developing an initial plan for launching or growing your business and learning the fundamentals of how to act on that plan. Applications are now open!! The deadline to apply is June 27, 2022!