CVSBDC events in Blue
Community Investment Collaborative (CIC) events in Green
Other Community events in Black

Build Your Cybersecurity Policies with Posture
July 20, 2022 @ 2:00 pm

-

3:00 pm
In this webinar Virginia SBDC Cyber Industry Expert, Quiana Gainey, covers how to build a step-by-step program to help improve cyber resiliency. The webinar will help you build a strong cybersecurity program for your small business by creating effective security policies using Posture.
Joined by special guest speaker William McBorrough. William J McBorrough is co-Founder and Chief Security Officer at Posture, Inc, an innovative cybersecurity risk management company using artificial intelligence and cloud-based solutions to help small businesses simplify and manage cybersecurity programs.
Meet the Expert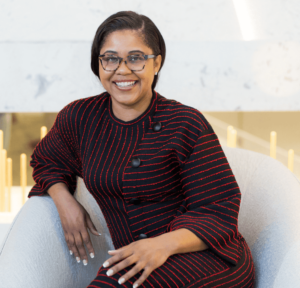 Quiana Gainey is a 20+ year IT & Cybersecurity industry veteran and has served as Chief Executive Officer for SecureTech360 located in Springfield, VA since its inception in 2010. Ms. Gainey has an extensive background in the IT industry, including information assurance, cyber-security and research/development for the Federal, State or Local government. She also founded MySecureKid in 2018 a 501C (3) nonprofit organization dedicated to diversity and inclusion in the field of cybersecurity, and information technology. Ms. Gainey has an MBA, a BS in Information Technology Management and Cybersecurity.