CVSBDC events in Blue
Community Investment Collaborative (CIC) events in Green
Other Community events in Black

Coopetition
October 30, 2020 @ 8:30 am

-

10:30 am

Retailers, Restaurant and Hospitality businesses, join us for this interactive discussion focusing on how to work together to be more successful this holiday season!
Coopitition- practiced amongst coopitors.
"All boats rise with the tide". This refers to the collective advantage that towns have that work together to improve everyone's business and the town as a whole. These towns have small events together, co-promote and market together and cherish the fabric of their community. Join us for an interactive discussion.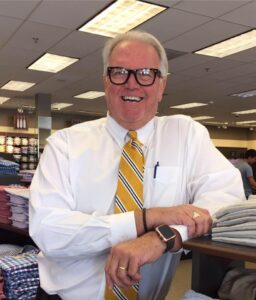 Featuring: Marc Willson, Small Business Strategist
A published keynote speaker, Marc Willson brings 40 years of experience to bear helping retail, restaurant and tourism-related small businesses refine and promote their concepts to the public. Marc joined the SBDC in 2009 as a Retail and Restaurant Industry Strategist developing into a small business revivalist. He has traveled throughout the country delivering over 500 seminars and assisting over 3000 retailers, restaurants and hospitality businesses.